Disclaimer
NOT FOR DISTRIBUTION, DIRECTLY OR INDIRECTLY, IN OR INTO, AUSTRALIA, CANADA, HONG KONG, JAPAN, NEW ZEALAND, SINGAPORE, SOUTH AFRICA, SOUTH KOREAS, SWITZERLAND OR IN THE UNITED STATES OF AMERICA (INCLUDING ITS TERRITORIES AND POSSESSIONS, ANY STATE OF THE UNITED STATES AND THE DISTRICT OF COLUMBIA), OR ANY OTHER JURISDICTION WHERE SUCH ACTION WOULD BE UNLAWFUL, REQUIRE REGISTRATION OR ANY OTHER MEASURES OTHER THAN AS SET OUT IN APPLICABLE LAW.
This section of Speqta AB's (the "Company") website and the information contained herein is not intended for, and may not be accessed by, or distributed or disseminated to, persons resident or physically present in Australia, Canada, Hong Kong, Japan, New Zealand, Singapore, South Africa, South Korea, Switzerland or the United States of America (including its territories and possessions, any state of the United States and the District of Columbia, the "United States"), and do not constitute an offer to sell or the solicitation of an offer to purchase or acquire, any securities of the Company in any of the above mentioned jurisdictions or in any other jurisdiction in which such offer or solicitation would be unlawful prior to registration or qualification under the securities laws of such jurisdiction. The securities of the Company referred to on this website have not been and will not be registered under the U.S. Securities Act of 1933, as amended (the "U.S. Securities Act"), and may not be offered or sold in the United States absent registration or an exemption from registration under the U.S. Securities Act.
All persons residing outside of the above mentioned jurisdictions who wish to access the documents contained on this website should first ensure that they are not subject to local laws or regulations that prohibit or restrict their right to access this website, or require registration or approval for any acquisition of securities by them. The Company assumes no responsibility if there is a violation of applicable law and regulations by any person.
If you are not permitted to view materials on this website or are in any doubt as to whether you are permitted to view these materials, please exit this website.
Access to electronic versions of these materials is being made available on this website by the Company in good faith and for information purposes only.
By clicking "Confirm" you confirm and certify that:
You are not a resident of or physically present in any of the above jurisdictions or any other restricted jurisdiction and are not a U.S. person (as defined in Regulation S under the U.S. Securities Act); and
you are either:

a resident of, or physically present in, Sweden;
if resident or physically present in a Member State of the European Economic Area other than Sweden, a qualified investor as defined in Regulation (EU) 2017/1129 of the European Parliament and of the Council (as amended); or
otherwise authorized to access this information pursuant to applicable laws or regulations.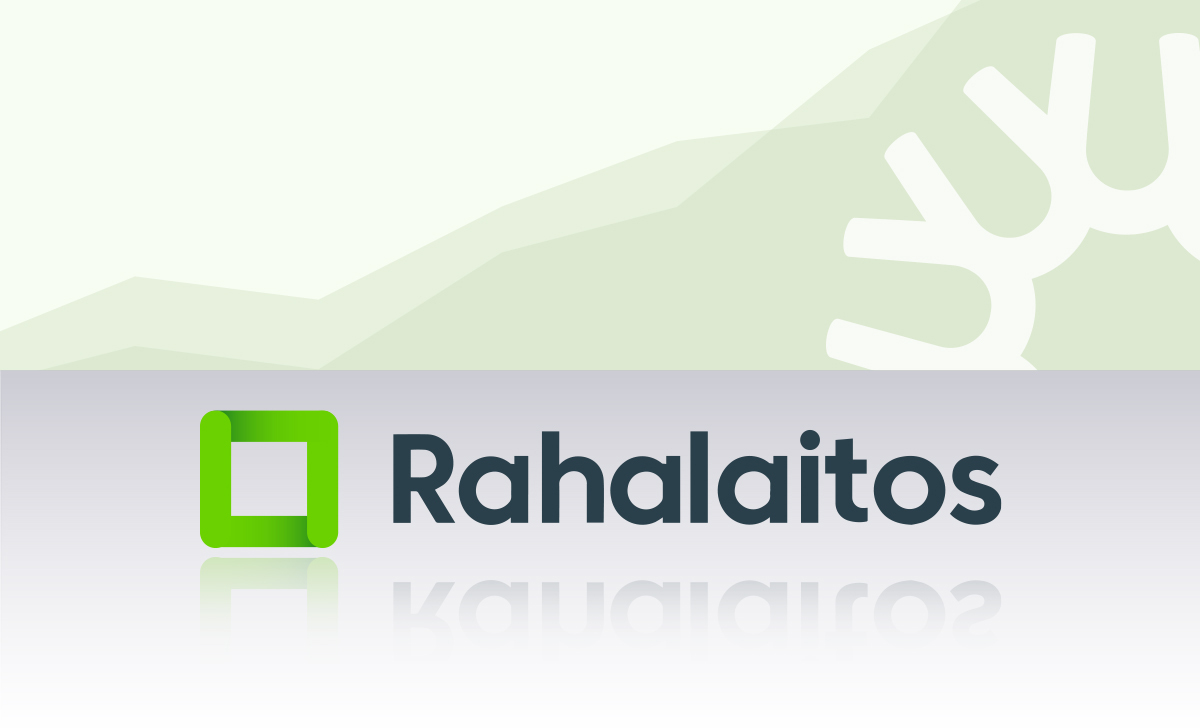 Earnout for Rahalaitos determined at MEUR 3.4
19 DECEMBER 2022
Speqta AB (publ) ("Speqta") has agreed with Sambla Group AB ("Sambla") on the additional payment ("earnout") for the Eone Oy ("Rahalaitos") transaction made at the end of 2021. The earnout has been determined at MEUR 3.4 (approximately MSEK 36.8) and will be paid in the end of December 2022. The earnout will further strengthen Speqta financially.

Speqta acquired Rahalaitos in January 2020 and paid a purchase price of MEUR 23.5. In November 2021 Speqta entered into an agreement with Sambla to sell Rahailots for a cash payment of MEUR 37.5 (cash free basis), and a cash earnout of maximum MEUR 8.0. The earnout has been based on two parameters, achieved revenue and EBITDA of Rahalaitos for the period from 1 November 2021 up to and including 31 October 2022. Rahalaitos has been performing well under Speqta's management, especially during the final months of the period, and the revenue parameter reached 85%, while the EBITDA parameter reached 0%. The agreed-upon earnout is therefore MEUR 3.4 (approximately MSEK 36.8), and will be paid to Speqta in the end of December 2022. The net inflow of cash to Speqta is estimated to be MSEK 34.2 after costs associated with the earnout.
 
The earnout will further strengthen Speqta financially, and its position as a funded and debt-free startup business with an attractive offer in e-Commerce.
 
The CEO of Speqta, Fredrik Lindros, comments: 
"I'm very proud of our collaboration with the Rahalaitos team during the earnout period. They've proven themselves to be the Finnish loan brokering market leaders and we wish them all the best in their continued journey with the Sambla group. The cash received will strengthen our financial situation further and the service www.bidbrain.com."
 
The CEO of Sambla, Per Österström, comments: 
"I'm impressed with the final sprint of the Rahalaitos team and am now looking forward to working closer with them. Their knowledge and skills on the Finnish market will enhance the Sambla Group's journey to becoming the leading comparison platform for consumer loans and mortgages in Northern Europe."
 
For further information:
Fredrik Lindros
CEO Speqta AB (publ)
[email protected]
+46 723 10 66 66
 
About Speqta
Speqta is an Adtech company that offers traffic generating services in eCommerce using data and AI. The company has two services: The Affiliate network Shopello and the SaaS service Bidbrain, and is listed on Nasdaq First North Premier Growth Market in Stockholm under the ticker "SPEQT". Redeye AB is the company's Certified Adviser.
www.speqta.com